southeasternohiopreps.com Football
Week 8 Southeasternohiopreps.com Top 25
1. Wheelersburg 8-0, None, 46.13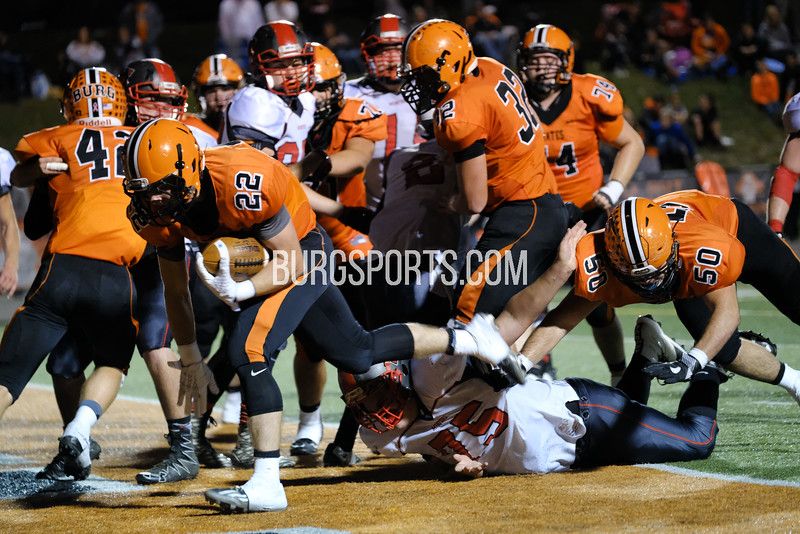 2. Waverly 7-1, Wheelersburg (8-0), 37.76
3. Chillicothe 6-2, Johnstown-Monroe (8-0), Clinton-Massie 7-1), 33.8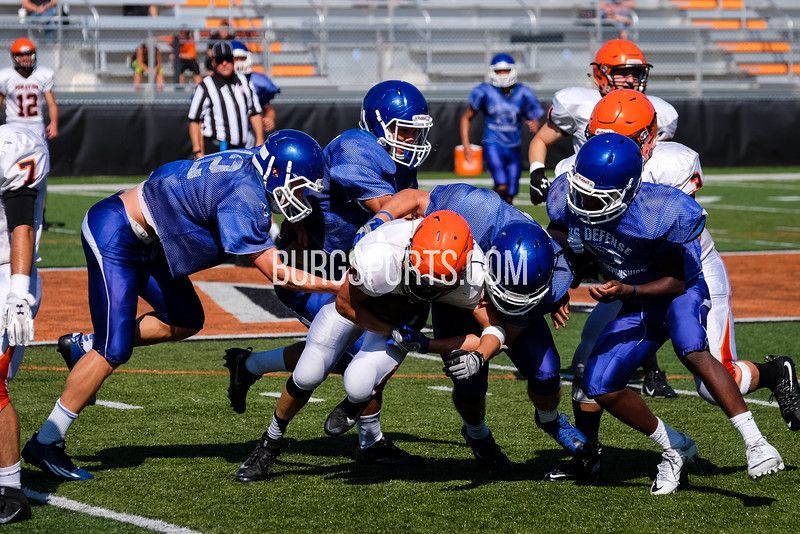 Southeasternohiopreps Top 25 click viewtopic.php?f=2&t=3382
Week 9 Game Links
OVC
Chesapeake (7-1) @ Rock Hill (6-2)
viewtopic.php?f=2&t=3884
Coal Grove (5-2) @ Fairland (2-6)
viewtopic.php?f=2&t=3885
Gallia Academy (0-8) @ Ironton (5-3)
viewtopic.php?f=2&t=3877
Portsmouth (5-3) @ South Point (0-8)
viewtopic.php?f=2&t=3886
PVC
River (8-0) @ Buckeye Trail (5-3)
viewtopic.php?f=2&t=3879
West Muskingum (0-8) @ Caldwell (2-6)
viewtopic.php?f=2&t=3887
Shenandoah (4-4) @ Fort Frye (8-0)
viewtopic.php?f=2&t=3875
Monroe Central (0-9) @ Frontier (1-8)
viewtopic.php?f=2&t=3888
SCOL
McClain (1-7) @ East Clinton (0-8)
viewtopic.php?f=2&t=3889
Washington (6-2) @ Chillicothe (6-2)
viewtopic.php?f=2&t=3890
Wilmington (7-1) @ Clinton-Massie (7-1)
viewtopic.php?f=2&t=3891
Hillsboro (2-6) @ Miami Trace (5-3)
viewtopic.php?f=2&t=3892
SEOAL
Winton Woods (3-5) @ Jackson (6-2)
viewtopic.php?f=2&t=3874
Ross (2-6) @ Logan (1-7)
viewtopic.php?f=2&t=3894
Warren (2-5) @ Parkersburg (2-5)
viewtopic.php?f=2&t=3895
SOC
Symmes Valley (2-6) @ East (8-0)
viewtopic.php?f=2&t=3896
Eastern Pike (5-3) @ Oak Hill (3-5)
viewtopic.php?f=2&t=3897
Green (3-5) @ Northwest (0-8)
viewtopic.php?f=2&t=3898
Notre Dame (6-2) @ Fayetteville (6-2)
viewtopic.php?f=2&t=3899
SOC2
Waverly (7-1) @ Minford (5-3)
viewtopic.php?f=2&t=3900
Valley (0-8) @ Wheelersburg (8-0)
viewtopic.php?f=2&t=3871
West (3-5) @ Batavia (1-7)
viewtopic.php?f=2&t=3901
SVC
Adena (2-6) @ Paint Valley (4-4)
viewtopic.php?f=2&t=3902
Huntington (3-5) @ Zane Trace (6-2)
viewtopic.php?f=2&t=3903
Unioto (6-2) @ Piketon (6-2)
viewtopic.php?f=2&t=3904
Westfall (1-7) @ Southeastern (4-4)
viewtopic.php?f=2&t=3905
TVC-Hocking
Eastern (4-4) @ Belpre (3-5)
viewtopic.php?f=2&t=3906
Waterford (7-1) @ Federal Hocking (0-8)
viewtopic.php?f=2&t=3907
Wahama (2-6) @ Miller (5-3)
viewtopic.php?f=2&t=3908
South Gallia (3-5) @ Southern (6-2)
viewtopic.php?f=2&t=3909
Alexander (1-7) @ Trimble (6-2)
viewtopic.php?f=2&t=3910
TVC-Ohio
Alexander (1-7) @ Trimble (6-2)
viewtopic.php?f=2&t=3910
River Valley (6-2) @ Athens (6-2)
viewtopic.php?f=2&t=3873
Nelsonville-York (6-2) @ Vinton County (3-5)
viewtopic.php?f=2&t=3872
Wellston (3-5) @ Meigs (3-5)
viewtopic.php?f=2&t=3912
Other
Dover @ Marietta
viewtopic.php?f=2&t=3913
Miami Valley @ Manchester
viewtopic.php?f=2&t=3914
Week 8 Finals
OVC
Chesapeake 41 South Point 3
viewtopic.php?f=2&t=3764
Ironton 14 Coal Grove 12
viewtopic.php?f=2&t=3758
Portsmouth 51 Fairland 46
viewtopic.php?f=2&t=3810
Rock Hill 51 Gallia Academy 13
viewtopic.php?f=2&t=3811
PVC
Buckeye Trail 27 West Muskingum 19
viewtopic.php?f=2&t=3812
Fort Frye 59 Caldwell 22
viewtopic.php?f=2&t=3762
Frontier 28 Valley WV 22
viewtopic.php?f=2&t=3813
Barnesville 45 Monroe Central 8
viewtopic.php?f=2&t=3814
Shenandoah 48 Belpre 13
viewtopic.php?f=2&t=3815
SCOL
Hillsboro 28 East Clinton 14
viewtopic.php?f=2&t=3819
Clinton-Massie 14 Chillicothe 13
viewtopic.php?f=2&t=3787
Washington 48 McClain 34
viewtopic.php?f=2&t=3820
Wilmington 35 Miami Trace 7
viewtopic.php?f=2&t=3821
SEOAL
Jackson 63 Meigs 7
viewtopic.php?f=2&t=3775
Columbus DeSales 54 Logan 7
viewtopic.php?f=2&t=3798
Weir WV 47 Warren 0
viewtopic.php?f=2&t=3822
SOC
East 27 Oak Hill 26
viewtopic.php?f=2&t=3768
Eastern 45 Green 0
viewtopic.php?f=2&t=3823
Notre Dame 56 Northwest 0
viewtopic.php?f=2&t=3778
Symmes Valley 54 Manchester 6
viewtopic.php?f=2&t=3824
SOC2
Wheelersburg 41 Minford 10
viewtopic.php?f=2&t=3767
Pikeville KY 49 Valley 21
viewtopic.php?f=2&t=3825
Waverly 19 West 6
viewtopic.php?f=2&t=3797
SVC
Adena 29 Southeastern 21
viewtopic.php?f=2&t=3826
Unioto 34 Huntington 0)
viewtopic.php?f=2&t=3827
Paint Valley 70 Westfall 40
viewtopic.php?f=2&t=3828
Zane Trace 21 Piketon 20
viewtopic.php?f=2&t=3829
TVC-Hocking
Shenandoah 48 Belpre 13
viewtopic.php?f=2&t=3815
Trimble 34 @ Eastern 0
viewtopic.php?f=2&t=3800
Miller 35 Federal Hocking 8
viewtopic.php?f=2&t=3830
South Gallia 28 Wahama 20
viewtopic.php?f=2&t=3831
Waterford 37 Southern 7
viewtopic.php?f=2&t=3832
TVC-Ohio
Nelsonville-York 63 Alexander 0
viewtopic.php?f=2&t=3759
Athens 36 Wellston 14
viewtopic.php?f=2&t=3765
Jackson 63 Meigs 7
viewtopic.php?f=2&t=3775
River Valley 41 Vinton County 6
viewtopic.php?f=2&t=3794
Other
Symmes Valley 54 Manchester 6
viewtopic.php?f=2&t=3824
New Philadelphia 49 Marietta 14
viewtopic.php?f=2&t=3833
Week 7 Player of the Week
Athens QB Brendan Sano 509 yards, 6 Touchdowns in 62-46 win vs. Meigs
Sano completed 11 of 18 passes for 382 yards and four touchdowns. He added 127 rushing yards and two more touchdowns on 18 carries.
Other Nominations
Nelsonville-York RB Alex Mount 265 yards on 15 carry and 3 TDs
Waverly RB Drew Harris 19 carries 153 yards and a 1TD vs. Wheelersburg
River Valley QB Patrick Brown 10-12 140 yds 3TD
River Valley WR Tre Craycraft 6 rec 123 yds 2TD, 1TD rushing
Brice Hall 325 Passing Yards 5TDs vs. Logan
Vinton County QB Yates 24-32 487 yards 6 TDs
Vinton County WR Spires 5 rec 205 Yards 3 TDs
Chesapeake QB Casey McComas 9 carries for 206 yards, 3TDs
2016 Season Players of the Week click viewtopic.php?f=2&t=3279
Area Stat Leaders: Passing, Rushing and Receiving Yards
Passing Yards
1 Dawson Marietta 1512
2 Clayton Howell Waverly 1393
3 Mack Dyer Wheelersburg 1157
4 Gabe Birkhimer Piketon 1136
5 Patrick Brown River Valley 1017
Rushing Yards
1 Johnny Sheets South Gallia 1202
2 Sam Kayser Notre Dame 1063
3 Casey Lewis Fort Frye 1043
4 Dalton Ivey Caldwell 1013
5 Alex Mount Nelsonville-York 922
Receiving Yards
1 Travis Veach Piketon 710
2 Danford Marietta 646
3 Moore Marietta 636
4 Jacob Hardy Trimble 631
5 Cade Marquez Waverly 563
Area Stat Leaders click viewtopic.php?f=2&t=3587
2016 Football Standings, Schedules and Results with Game Links
viewtopic.php?f=2&t=2884&p=75705#p75705
Check out Friday Nights @7
http://mov2go.net/footballweekly/
High School Boys Soccer Scores
viewtopic.php?f=6&t=2960
High School Girls Soccer Scores
viewtopic.php?f=6&t=2961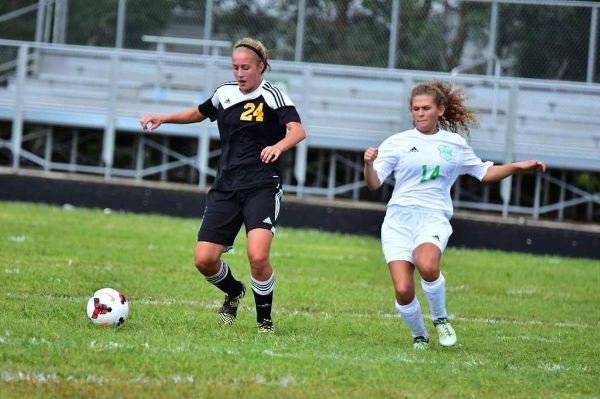 Cross Country Results
viewforum.php?f=11
Support SEOP with Sponsorship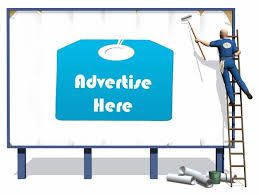 Support SEOP with yearly advertising sponsorship. Your ad will be here and rotating through the site. Help the site grow and invest back into the community.
email
seopstaff@yahoo.com
if your interested in sponsorship
Who wins the SVC in 2016?
Who wins SOC1 in 2016?
Who wins the OVC in 2016?
In total there are 680 users online :: 62 registered, 3 hidden and 615 guests (based on users active over the past 120 minutes)
Most users ever online was 2321 on Fri Aug 26, 2016 11:16 pm

Registered users: 79Tiger, 93Bulldog, 94dragons, Baidu [Spider], Bing [Bot], Bleeding Red, Blue08, brown22, Buckeye09, Buramgerdin, CavalierAlum05, Classic07, danicalifornia, dazed&confused, DonMagicRon, EasternDspy, Exabot [Bot], formerfcfan, gametime, george, Google [Bot], Google Adsense [Bot], Inked Parrothead, Itiger94, js7_22, king kong, LetsGoPSU, LICKING COUNTY FAN, LMC, loganlocos, ma77ox, Mad-Dogg, Mailman, Majestic-12 [Bot], mglight88, Native Blood, Neutron Man, noreply66, Oldtimer, omaha1, Orange and Brown, outerbanksjake, pembrook burrows III, pmow3, Proud_Falcon95, Raider6309, rickoshay, scott1297, skins16, smurray, Soccerfan1, Sport Fan, Teddy44, The Oaf, tiger buck, Ttomcat99, TuckysTribe, Twogirls, vladimir, Westfan, wvabuckeye, Yahoo [Bot]
Legend: Administrators, Global moderators
Menu
Top Posters
Newest members
Link to us
Please feel free to link to SoutheasternOhiopreps.com. Use the following HTML:



Statistics
Totals

Total posts

85128

Total topics

3835

Total Announcements:

0

Total Stickies:

29

Total Attachments:

66

---

Topics per day:

11

Posts per day:

234

Users per day:

7

Topics per user:

2

Posts per user:

35

Posts per topic:

22

---

Total members

2414

Our newest member

streak04
The team
Links