southeasternohiopreps.com Football
Convo30
viewforum.php?f=4
State Champs
Wheelersburg Pirates 15-0
viewtopic.php?f=2&t=65800
State Finals
D5 State Championship: Wheelersburg vs Pemberville Eastwood
viewtopic.php?f=2&t=65800
D1 2017 State Championship: Pickerington Central vs. Mentor
viewtopic.php?f=2&t=65806
D2 2017 State Championship: Winton Woods vs. Archbishop Hoban
viewtopic.php?f=2&t=65805
D3 2017 State Championship: Tri-Valley vs. Trotwood-Madison
viewtopic.php?f=2&t=65804
D4 2017 State Championship: Clinton-Massie vs. Steubenville
viewtopic.php?f=2&t=65803
D6 2017 State Championship: Kirtland vs. Marion Local
viewtopic.php?f=2&t=65802
D7 2017 State Championship: Cuyahoga Heights vs. Minster
viewtopic.php?f=2&t=65801
State Semi Finals
Wheelersburg 15 Middletown Madison 10
viewtopic.php?f=2&t=65715
Kirtland 44 Nelsonville-York 0
viewtopic.php?f=2&t=65717
Cuyahoga Heights 38 Danville 8
viewtopic.php?f=2&t=65722
Steubenville 35 Shelby 22
viewtopic.php?f=2&t=65721
Clinton Massie 28 John Glenn 21
viewtopic.php?f=2&t=65720
Tri-Valley 24 Akron St 6
viewtopic.php?f=2&t=65719
Round 3 Playoff Scores
Wheelersburg 34 Johnstown Monroe 7
viewtopic.php?f=2&t=65604
Nelsonville-York 28 Coal Grove 7
viewtopic.php?f=2&t=65603
Danville 28 River 27
viewtopic.php?f=2&t=65614
Tri-Valley 19 Bishop Hartley 9
viewtopic.php?f=2&t=65617
CClinton-Massie 28 Wyoming 7
viewtopic.php?f=2&t=65616
John Glenn 38 Philo 7
viewtopic.php?f=2&t=65615
Round 2 Playoff Results
DV
Wheelersburg 35 Columbus Academy 16
viewtopic.php?f=2&t=65479
Johnstown Monroe 35 West 6
viewtopic.php?f=2&t=65489
DVI
Nelsonville-York 26 Fort Frye 20
viewtopic.php?f=2&t=65481
Coal Grove 46 Southeastern 22
viewtopic.php?f=2&t=65488
DVII
Danville 27 Trimble 10
viewtopic.php?f=2&t=65486
River 59 East 8
viewtopic.php?f=2&t=65487
Round 1 Playoff Results
Football Board Here
viewforum.php?f=2
Support SEOP with Sponsorship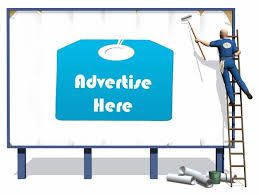 Support SEOP with yearly advertising sponsorship. Your ad will be here and rotating through the site. Help the site grow and invest back into the community.
email
seopstaff@yahoo.com
if your interested in sponsorship
Which team is more likely to upset the higher seed?
Who will win?
Whichy County has the best football?
southeasternohiopreps.com Basketball
High School Boys Soccer Scores
viewtopic.php?f=6&t=2960
High School Girls Soccer Scores
viewtopic.php?f=6&t=2961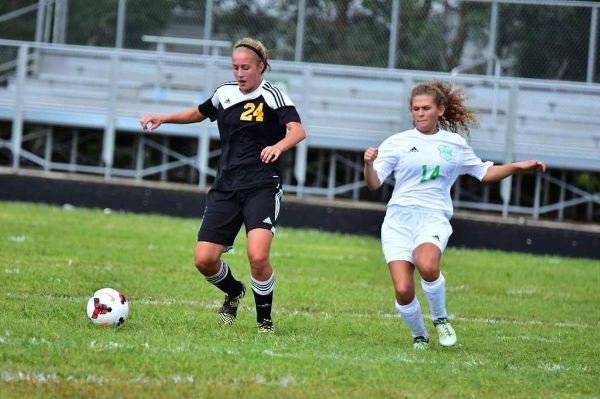 Cross Country Results
viewforum.php?f=11
In total there are 684 users online :: 25 registered, 2 hidden and 657 guests (based on users active over the past 240 minutes)
Most users ever online was 2477 on Fri Oct 27, 2017 10:52 pm

Registered users: 79Tiger, 93Bulldog, Bearcats23, Bing [Bot], BubbleGumTiger, carbon_dated, clbbig12, Dadof3, danicalifornia, Edmond Dantes, Google [Bot], Google Adsense [Bot], itsme, LucasDavenport, Mavrick2016, mglight88, mlittle, oldguy1369, Paladin, Raider6309, Snowman, Tartanblue, theair77, TheFlyingDutchman, warrior90
Legend: Administrators, Global moderators
Menu
Top Posters
Newest members
Link to us
Please feel free to link to SoutheasternOhiopreps.com. Use the following HTML:



Statistics
Totals

Total posts

1650494

Total topics

66793

Total Announcements:

0

Total Stickies:

29

Total Attachments:

487

---

Topics per day:

14

Posts per day:

338

Users per day:

2

Topics per user:

6

Posts per user:

138

Posts per topic:

25

---

Total members

11931

Our newest member

Cjm63
The team
Links